Country Bear Jamboree was removed from Disneyland in 2001, but for years after that the bears had a presence on Main Street, U.S.A. Inside the lobby of the Opera House (home to Great Moments with Mr. Lincoln), there was a model of the Five Bear Rugs that was used during the pre-production of the attraction. Unfortunately a few years ago this model (along with one of Big Al that was also on display) were removed and sent back to the Disney Archives. These maquettes were sculpted by Imagineer, Ken O'brien. Be sure to click on the picture and zoom in to get a good look at them. They are highly detailed and look fantastic.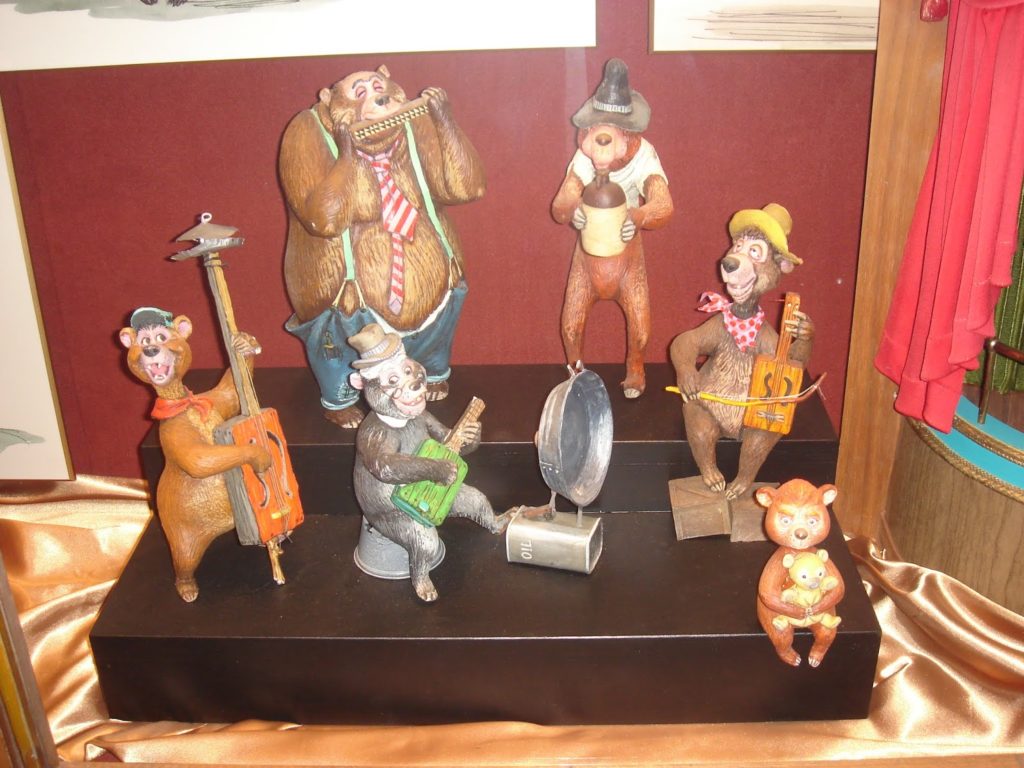 Speaking of Country Bear Jamboree, some great artifacts from Disneyland's version of the show were on display at D23 Expo 2015. Included in that display were many props from my personal favorite CBJ variation (and one of my all time favorite Disney attractions), Country Bear Jamboree Vacation Hoedown.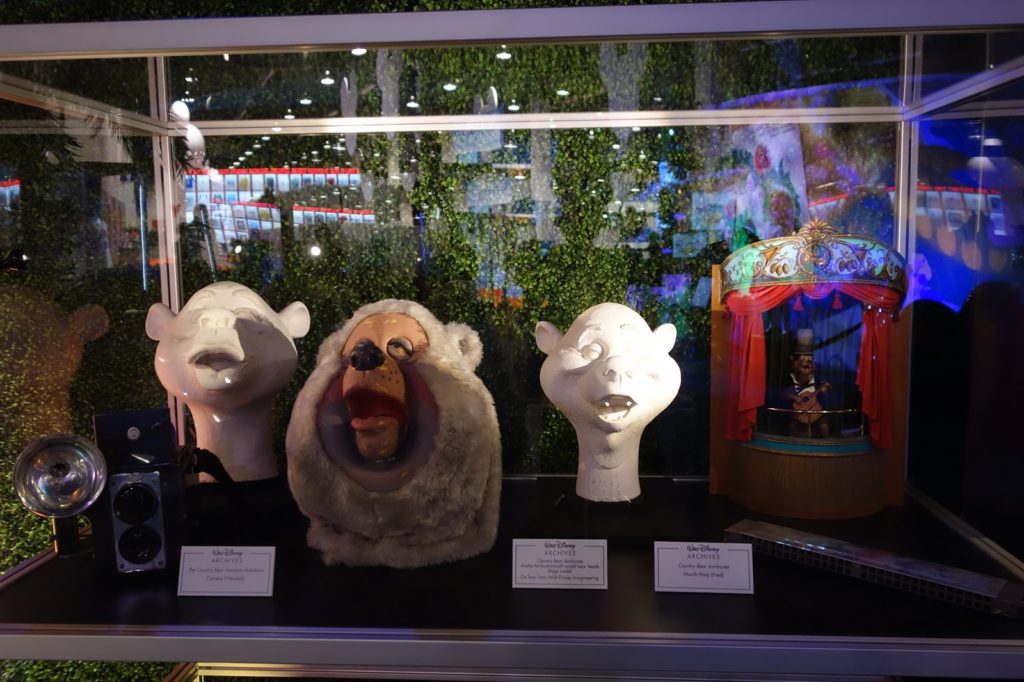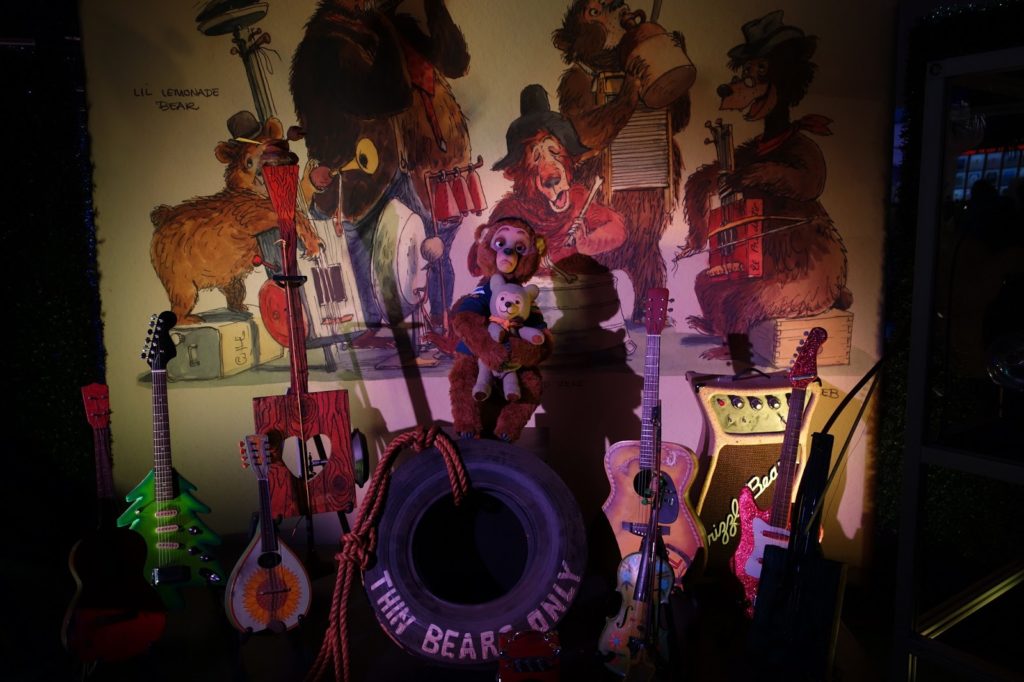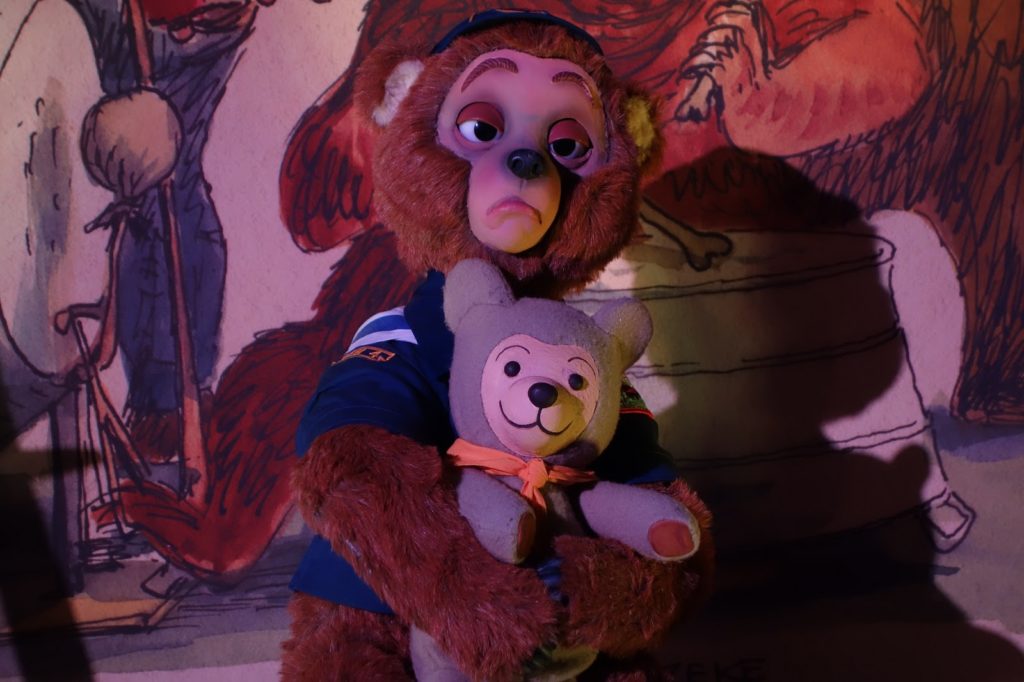 The bears are greatly missed by many Disneyland fans. These days Country Bear Jamboree in Magic Kingdom at Walt Disney World needs a little TLC, not to mention a few years ago when half the show was removed. Tokyo Disneyland still rotates the original, Vacation, and Christmas shows and I'm happy to say the attraction looks as good as the day it was installed.